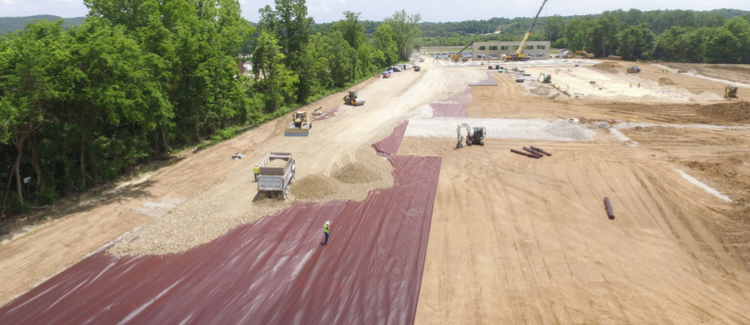 TenCate Mirafi® RSi Series geotextiles have varying functions, including separation, filtration, soil reinforcement, confinement and drainage. The RSi series is a high-durability geotextile that makes this product a superior choice in long-term soil stabilization projects.
RSi-Series at a glance:
Double layer construction provides an excellent separation factor with superior filtration and drainage. Uniform openings provide consistent filtration and flow characteristics of a fine to coarse sand layer.
Greater soil and base course confinement resulting in effective load distribution.
High strength for moderate to severe stress installations.
RSi Series geosynthetics come in varying roll sizes to fit project requirements.
Panels can be seamed in the factory or field, providing cross-roll direction strength for efficient installation.
Applications Include:
Embankments
Base course reinforcement and sub-grade restraint
Land Reclamation
Waste Containment
Mirafi RSi-Series including RS280i, RS380i and RS580i come in varying weights and strengths to fit your project's needs.