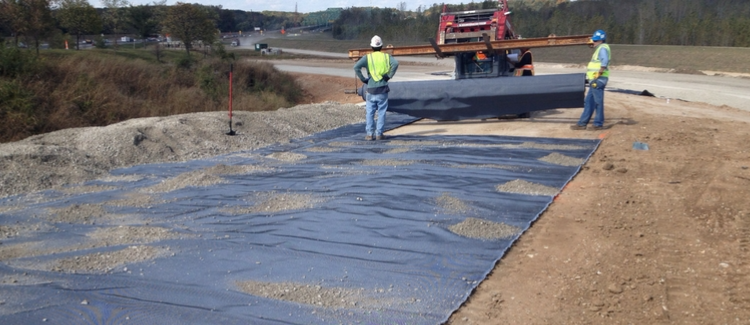 When superior performance, flexibility and versatility are necessary, TenCate Mirafi® H2Ri -Series functions in separation, filtration, soil reinforcement, confinement and drainage. The H2Ri Series is capable of withstanding frost heave and frost boils and can serve as liner support, voids bridging and other environmental applications.
H2Ri Series at a glance:
Special hydrophilic and hygroscopic yarn absorbs water to provide wicking action.
Higher tensile modulus properties than the leading stabilization products.
Double layer construction provides an excellent separation factor with superior filtration and drainage. Uniform openings provide consistent filtration and flow characteristics of a fine to coarse sand layer.
Excellent soil and base course confinement resulting in greater load distribution.
High durability for moderate to severe stress installations.
H2Ri -Series geosynthetics come in several roll sizes to fit project requirements.
Panels can be seamed in the factory or field, providing cross-roll direction strength for efficient installation.