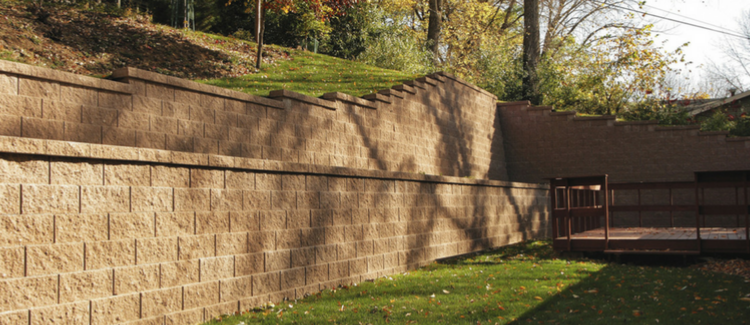 Rockwood's Premier wall block collection includes Premier 8, which offers a robust block-to-grid connection, and Premier 9D, representing a new standard in lightweight retaining wall blocks.
Premier 8 contains gravel-filled cores to create a connection to the grid that is uniform throughout the entire wall. Each Premier 8 block weighs in at 54 pounds, making it a major force in both performance and ease of installation.
Premier 9D is one of the more cost effective systems available, with each block weighing just 47 pounds. These blocks offer superior performance and impressive freight efficiency.